What is a Swytch Kit?
Product overview
Turn the bike you love electric with ease and at a fraction of the cost of an eBike with our electric bike conversion kit.
Each kit fits straight out the box as we build the motor wheel to perfectly match your bike. If you need a hand fitting, simply book a free video support call with our friendly technical team.
If you already have a bike but you want to try going electric, the Swytch Kit is the best way to turn your bicycle electric at home.
*Note in US and ROW price excludes any state taxes and duty.
Fits to your luggage mount
Secure the Power Pack to your luggage mount with our BroBlock, so you can just focus on enjoying the ride
Available in any wheel size
Available for any wheel size, including 26", 28", 700C, Brompton 16", and more.
Choose 15km or 30km range
Choose from the pocket sized AIR (15km 90Wh) or the tablet sized MAX (30km 180Wh)
How does it work?
Basic specs

36V Lithium-ion battery
Built with high-capacity cells to deliver the power you need, time after time.

250W geared hub motor
High-torque motor wheel with no drag so you can cruise freely with the Power Pack on or off.

Sine-Wave Control
Our bespoke sine-wave system uses cutting-edge motor control and efficiency to give you a smooth and quiet ride.
Two range options
Choose from our pocket-sized AIR Power Pack for 15km range, or the larger MAX to get 30km on the road.
Will it fit my bike?
Yes, you can convert your bike!
The Swytch Kit can convert almost every bike, with 13 wheel sizes to pick from. If you don't see your wheel size you can select our hub-only kit.
Check the side wall of one of your bikes tyres to find the numbers below and match them to our options.

Tyre Marking Examples
Swytch Wheel
Wheel Size
ETRTO
French
English
622
28″ / 700C/ 29er
32-622, 38-622, 40-622
700x32C,700x35C,700x38C,700x40C
29x22,28x1.75,28x1-5/8
584
27.5″
50-584
650x28B
27.5x1.95
630
27″
50-622, 38-622, 40-622
27x1-1/8, 27x1
590
26″
37-590, 40-590, 32-590
650x37A, 650x32A
26x1-3/8
559
26"
47-559
26x1.75, 26x1-3/4
507
24"
50-507
24x2.00, 24x1-3/4
457
22"
37-457
22x2.40
451
20"
37-451
20x1-3/8
406
20"
40-406, 47-406
20-1.50, 20-x1-3/4
355
18"
47-355
18x1.75, 18x2
349
16"
37-349
16x1-3/8
Hub only
Any
Any
For full details on how to check your tyre size please visit our help page
Any folding bike wheel size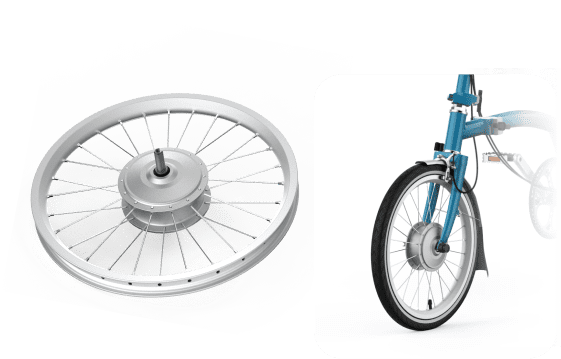 Popular sizes

16"
Folding

20"
Ladies

26"
Hybrid

28"
Road

29er
MTB
Want to make the Swytch?
Join our waitlist to get notified when our next stock drop is live
109 people have signed up today
Your range options
Our Power Packs explained
700g

25mm x 100mm x 212mm

Airplane-friendly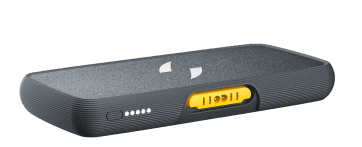 1100g

35.5mm x 100mm x 228mm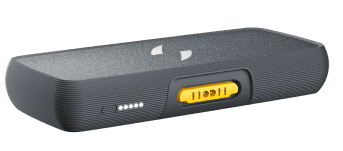 What's in the box?
What's included
In the box, you'll get everything you need to turn your bike electric. A Power Pack, mount and bracket, charger, bespoke motor wheel, pedal sensor, and a manual.
Power Pack
The Power Pack contains the battery which provides power for your ride
Mount & bracket
The mount holds the Power Pack and attaches to your bike with the versatile mount
Pedal Sensor
Detects as you pedal and sends a signal to the control system, triggering pedal assistance
Charger
Tops up your Power Pack in as a little as an hour, to get you back on the ride in no time
Motor wheel
Made to perfectly fit your bike, and provides 40nm of torque to boost your ride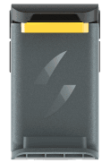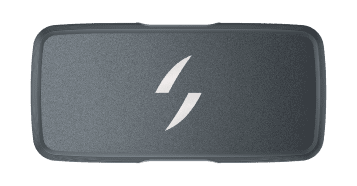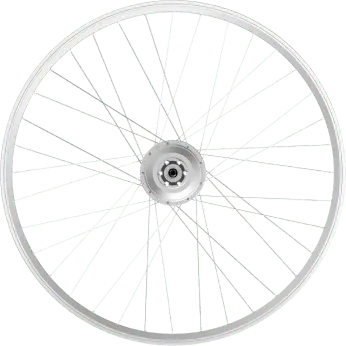 How do I fit it?
How it works
Not technically minded? You're in luck - we built the Swytch Kit with you in mind!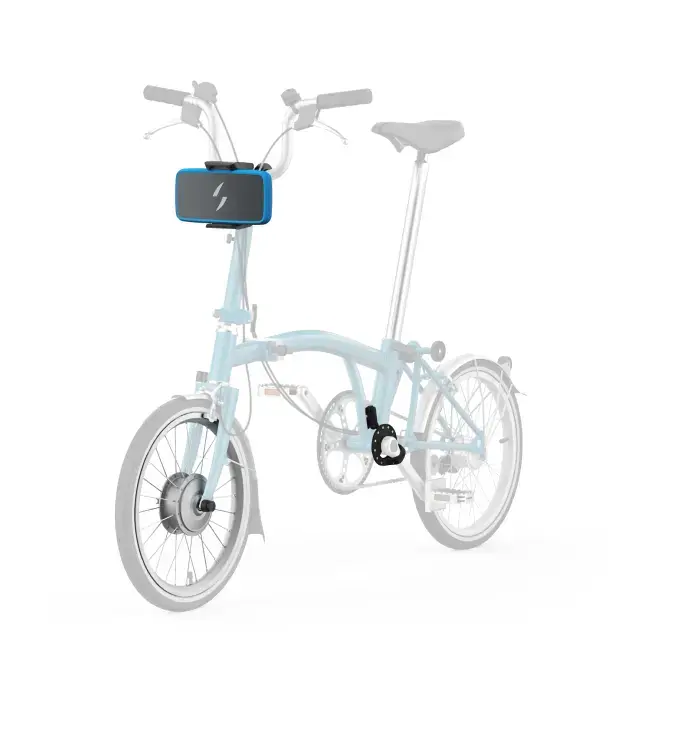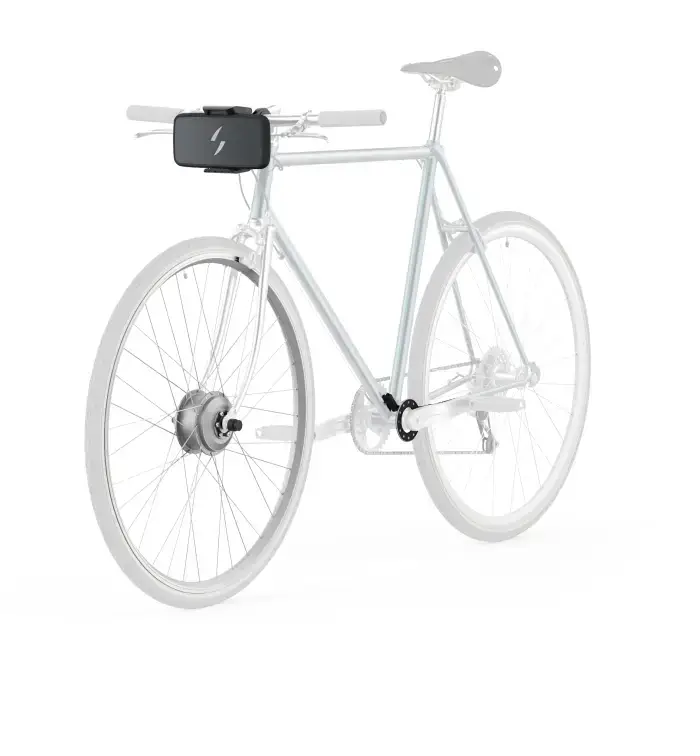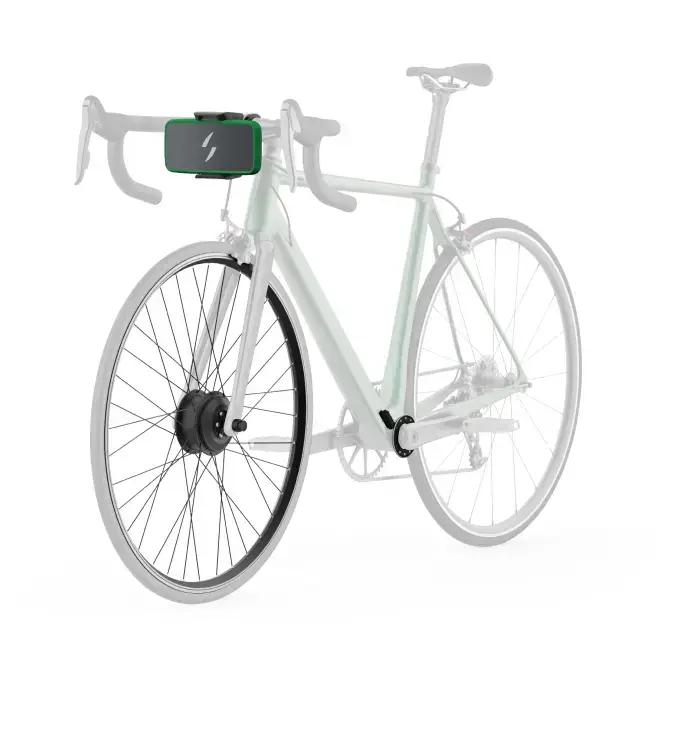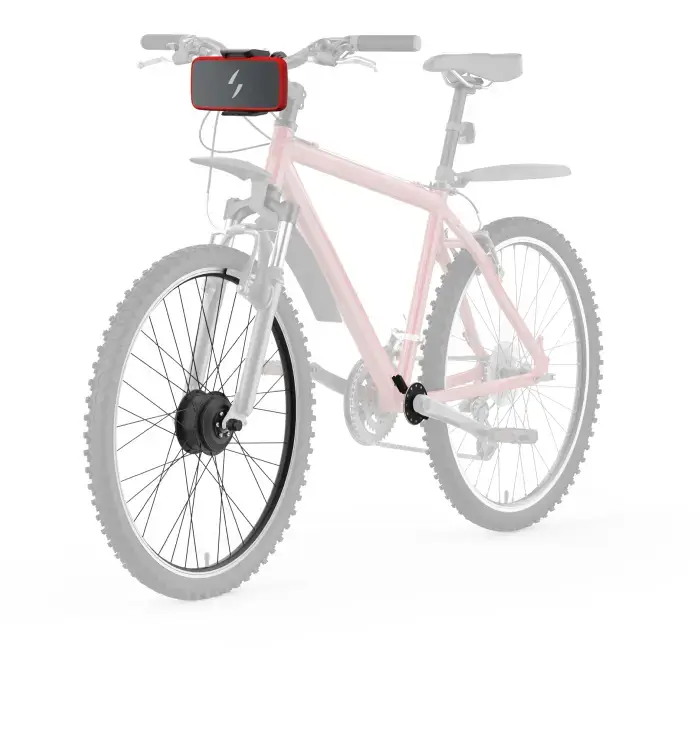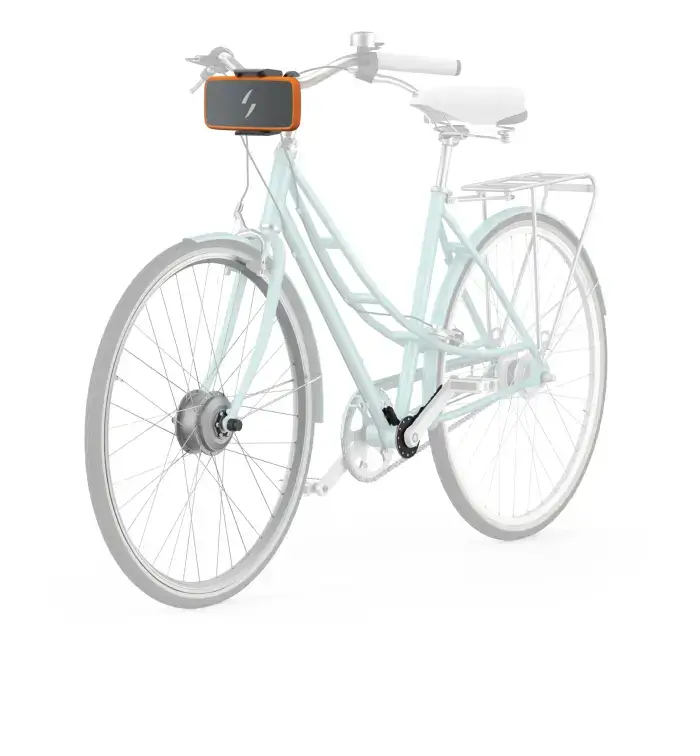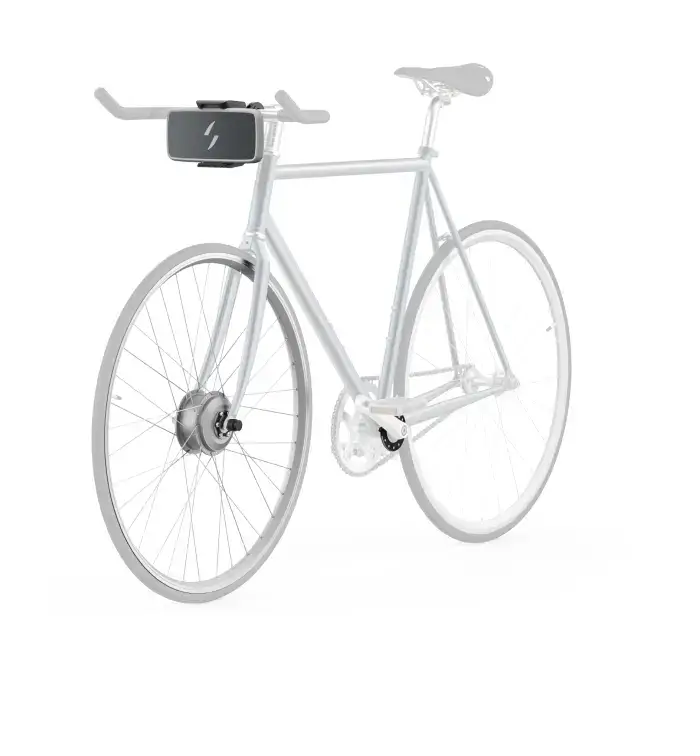 01
Power Pack
Pocket-sized battery bank, provides all the power you need
02
Mount
Quick-connect, mountable on several locations around the bike
03
Pedal sensor
Detects you pedalling, sending power to the motor wheel
04
Motor wheel
250W motor to pull you up even the steepest hills
Watch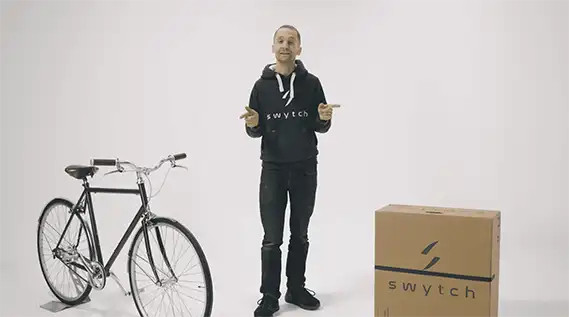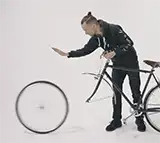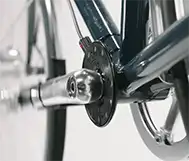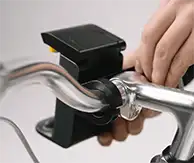 How do I fit it?
Installs in 4 simple steps
Not bike savvy? Don't worry, we have plenty of resources and a friendly technical team ready to answer any questions.
Join the ride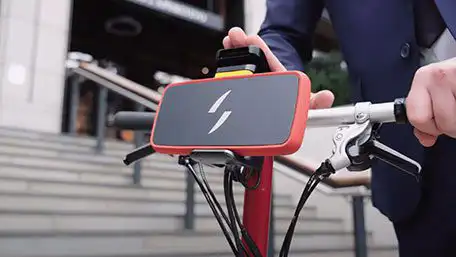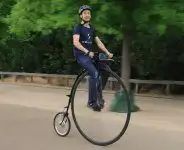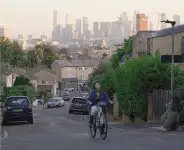 What is the Swytch Kit?
Turn your bike into an eBike at home
Electrify the bike you love with ease - watch our video to learn more.
Fits in your pocket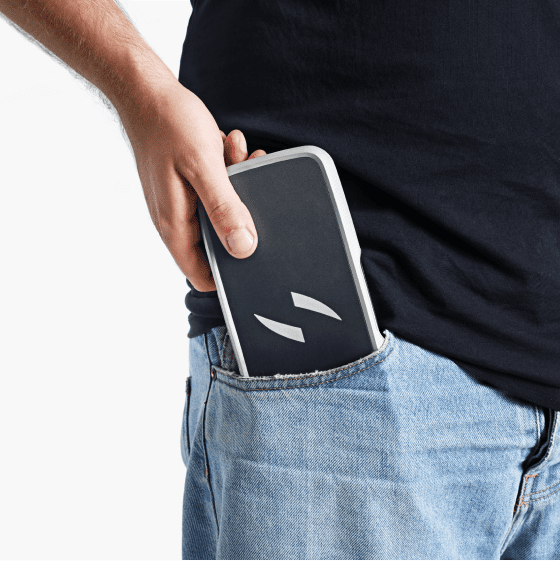 Fits in your pocket
Slip it into your pocket or lob it in your bag between rides, plus carry extra Packs with you to ride even further.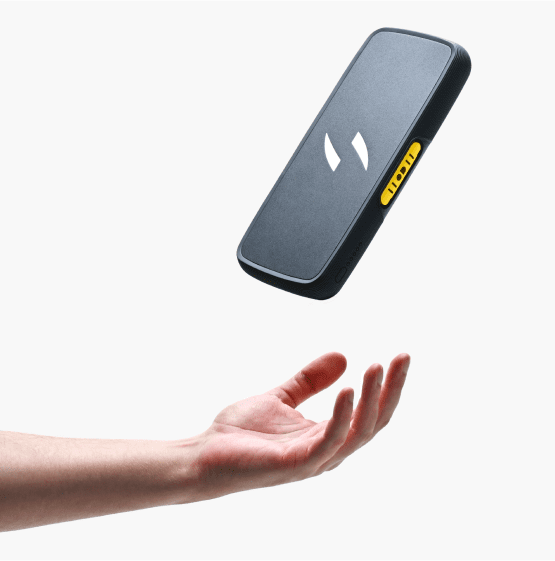 Weighs just 700g
The smallest and lightest eBike battery in the world – a truly revolutionary product.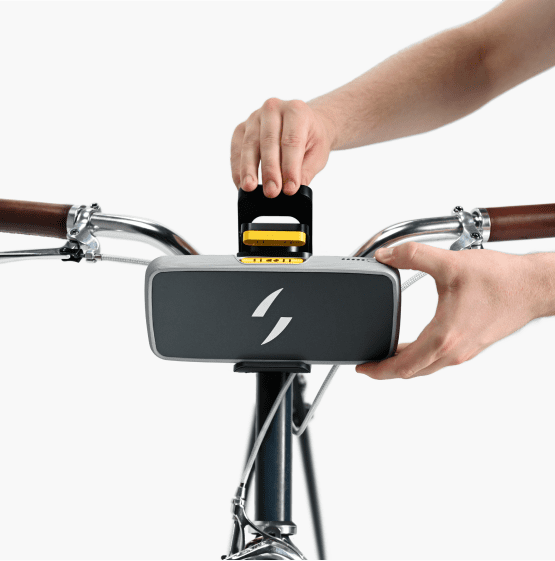 Power on demand
Choose when you want assistance with our simple-to-use Power Pack.
Technical details
Specifications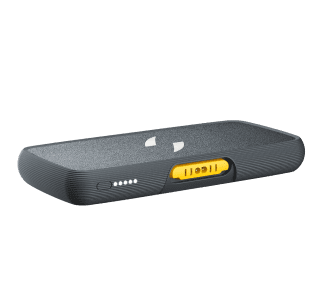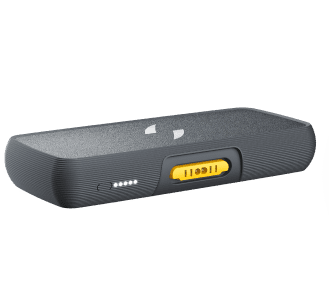 Charger
2A/3A (fast charging)
Dimensions (mm)
W212 x L100 x H25
Dimensions (mm)
W228 x L100 x H36
General
Total added weight
Swytch AIR Kit: 2.2kg
Swytch MAX Kit: 2.6kg
Top speed
32kph/20mph
Restricted to 25kph/15.5mph in some regions
Motor Wheel
Drive type
Torque
Gear compatibility
All gear types, including derailleur and hub gears
Brakes
Universal Kit: Rim or disc-brake compatible (mount disc on hub motor)
Folding Kit: Rim brakes only
Spokes
Universal Kit 36 x 12g silver spokes
Folding Kit: 28 x 12g spokes
Rim
Silver or black double-walled from PowerRim
Sign Up To Be Invited To Our Next Launch